flamingo
Flamingo (scientific name: Phoenico pterus ruber; greater flamingo), because the body was named after the fire red, divided into three genus five. Because of feather color is beautiful, be regarded as ornamental bird. But also because of its beautiful colors and patterns favored by the designer!
Most girls remember, the first impression of the flamingo or that glimpse, the pink swimming ring suddenly stole your heart.
Popular for 60 years, flamingos have long been a star.
As early as the 1960s, flamingo-shaped products began to be touted as the United States, Union Products to the lawn dotted with a group of plastic flamingos, so that the beauty of the symbol quickly became popular.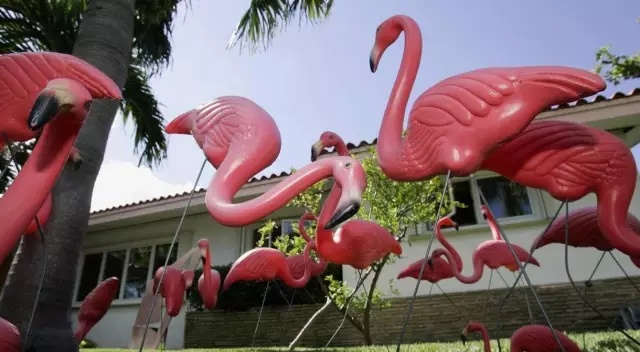 Their romantic image and adorable actions give designers endless inspiration and are reflected in all aspects of life: the Australian brand Sunnylife hot swim ring that started selling more than a decade ago, the flamingo string commonly found in Ins Light, Hawaiian wind flamingo pattern shirt ...
Flamingo is for what reason are we sought after?
Flamingo caters to the current three most popular trends: First, pink; Second, the tropical animals; Third, looks unique and sexy. With these three features, plus Instagram Reds, and recommendations from Pinterest and other feature bloggers, the Flambeau element's "superordinate" route went well.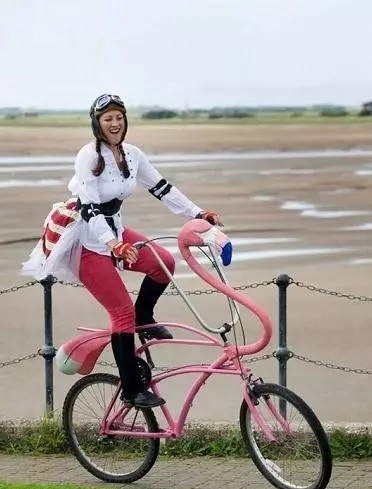 In June 2014, American fashion designer Marc Jacobs covered their 2015 full spring collection with Flamingo elements, including a black coat embroidered with flamingos. Bottega Veneta and Gucci also followed. When Prada launched Flamingo themed perfume in 2015, the flamingo element seemed to "detonate" in an instant.
Later, Taylor Swift accelerated the Flamingo elemental popularity by sitting on a flamingo inflatable pool float with friends Gigi Hadid at the 2015 Independence Day party in the United States.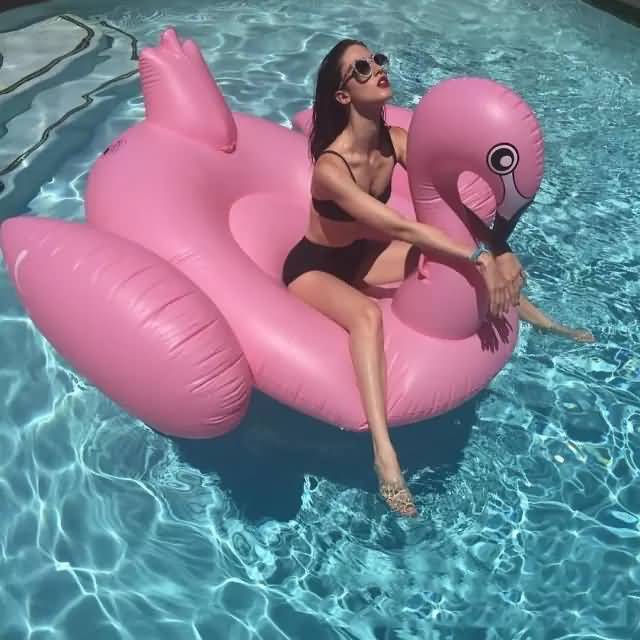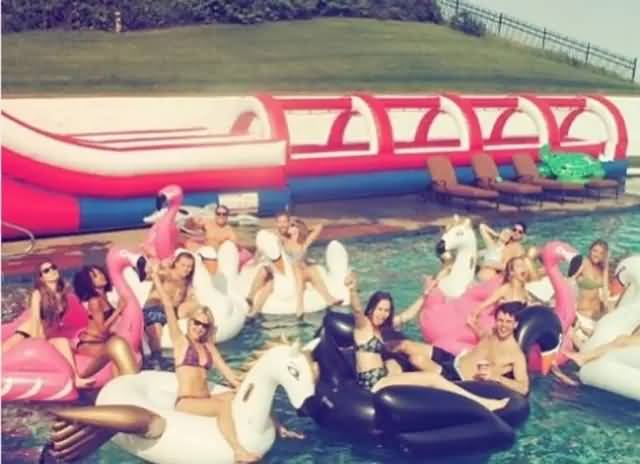 inflatable flamingo